When you signed up for a StandOut Admissions Network account, you entered an email address. This is the Main Address that you'll always use to log in.
If you have additional email addresses that you use (for example, a work or school address), you can add them to your account:
1. Select Account Settings from the menu under your avatar.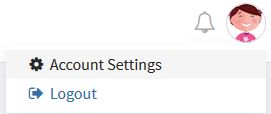 2. Click or tap the Edit Account Info button (

) to open your account settings. These settings are used for the StandOut Admissions Network platform, as well as the CollegeNET Applyweb system.
3. Select "Contact Info" to add a new email address.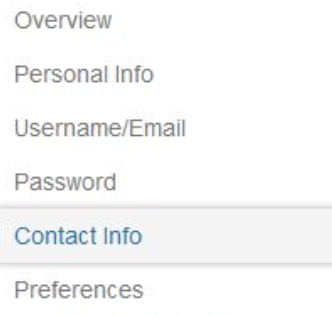 4. Click "Add Email" and enter the additional address. Specify whether the account is a work, school, or personal account. Log into that email account, where you should have a message from "accounts@applyweb.com" containing a verification code.
5. Paste the verification code into the field provided and click Verify.
6. Add additional addresses as needed.
7. To return to the main StandOut Admissions Network page, click or tap "Go to StandOut Admissions Network Platform."