Your StandOut Admissions Network profile is not the same thing as an application. Some sections of your profile are included as part of your application, but they are not the whole application.
Each StandOut Admissions Network college configures their own specific application, which you must complete and submit if you want to apply to the college. The application may consist of some or all of these application parts:
Profile sections
Official documents (such as a transcript)
Recommendation(s)
College-specific Application Questions
College-specific uploads and essays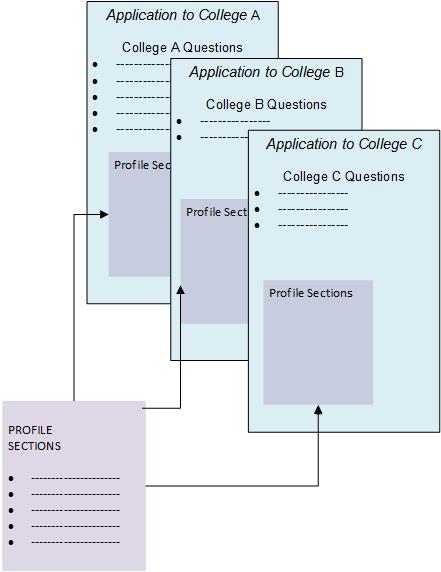 For more about beginning a college application, see this article.