At any time, you can save a "snapshot" of your profile sections as they are at the time of PDF generation. This PDF is then saved in your locker, where you can review it and share it with contacts.
Each time you generate your profile PDF, it will overwrite any previous version, so your locker always contains the most recent PDF you generated.
1. Open your profile.
2. Click or tap Generate Profile PDF.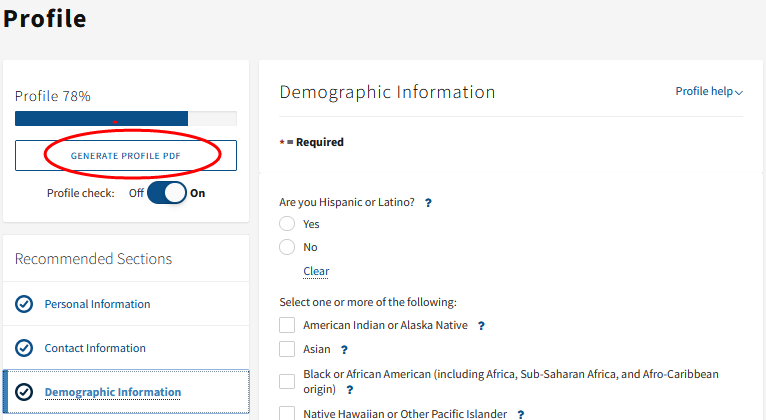 3. Go to your Locker > Files to view the PDF. You can also share it with contacts. For more about sharing, see how to share a file with a contact.
4. (Optional) To download a copy of the PDF, to your computer, select Options > Download.
Remember that this PDF contains everything in your profile, but colleges can choose which sections to receive.