The Profile Sections were designed by members of the StandOut Admissions Network to make it easy for you to enter and organize basic information about yourself, your family, your interests, and your academic record in a single place. The information you provide becomes part of your college applications.
The profile sections collect a core set of information to get your applications started.
The required questions in a profile section are marked with a red asterisk (
).
When completing a college's application, you'll find opportunities to expand on your answers to many of the same questions – your interests, your racial/ethnic background or citizenship, your previous academic record and future academic goals.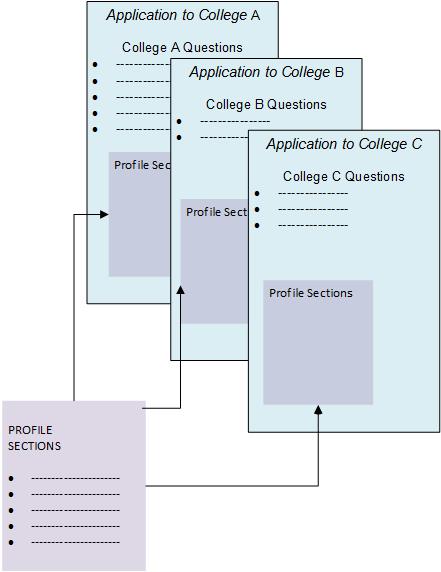 Profile sections are shared by multiple colleges. Each college also asks its own questions as part of the application.

We've tried to anticipate questions you might have about specific parts of each profile section, and we encourage you to check the extensive library of resources written to help you understand and navigate the admission process.
Have more questions?
If you have more questions about the profile sections, please first look at the individual articles about each section. If you need more help, click or tap Submit a request on this page to open a help ticket.