If you plan to take the SAT or ACT, but can't sign up for the test yet because of delays caused by COVID-19, you can still work on other sections of your profile.
In the SAT/ACT Profile section answer "Yes" to the future test question and leave the Planned Test Date box blank.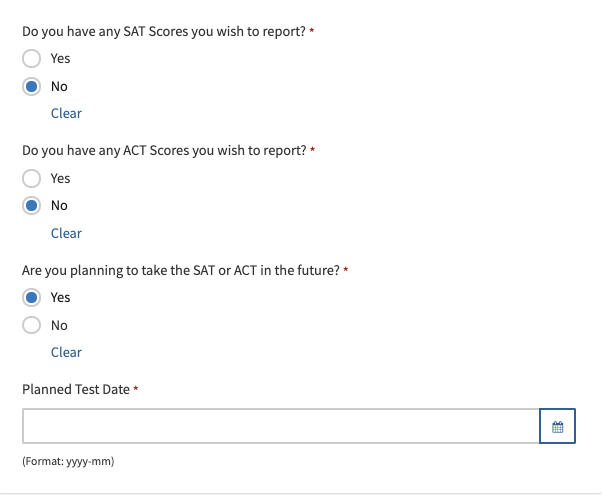 The SAT/ACT Profile section will not complete but you can still work on the other profile sections. You can even begin working on college applications when they open for the next application cycle. Once your test is scheduled, you can return to your application and update your test date to complete the section before submitting your final applications.