You can share a document (either files you uploaded to your locker, or profile and application PDFs you generated to be saved in your locker) with one or more of your contacts. That person will be able to read your document and offer comments. To learn more about how to make and read the comments on a document, see sharing a document for feedback.
To enable sharing:
1. Open Locker > Files to view your files and generated PDFs.
2. Click or tap the sharing icon (

) for the file you want to share.
3. Type the name of a contact in the top field, and select that contact. You may choose to type a brief message. Select the Share button.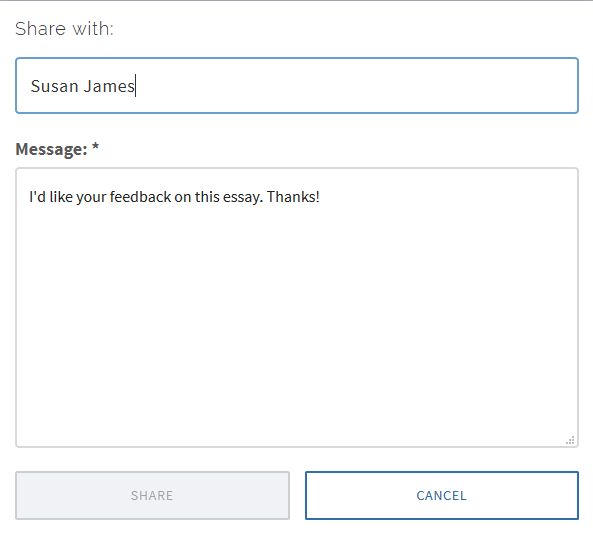 4. The contact will receive a notification and will be able to view the document and carry on a conversation with you via messages when viewing the document.
5. You can also share the file from the preview page using the Share button on the left.