Students can share media in their locker (such as an essay, or an application PDF) with a contact. Once a contact has shared a document with you, it will appear under "Shared Items" when you view that contact.
When commenting back and forth on shared Media (such as essays), the conversation is attached to one specific draft of the document. When a student uploads a new version, it is posted in the locker as a separate document which must be shared to start a new conversation.


When commenting back and forth on a shared Generated PDFs (such as in-progress applications), the conversation is preserved even when the item is regenerated. Newly generated PDFs overwrite the previous one, keeping the sharing and conversation in place.
To read and collaborate:
1. Select the shared item (document, profile or application PDF, or college list).

2. The shared document or college list opens.
For shared documents/PDFs, read by scrolling or using the viewing options at the top of the document.

For shared college lists, view the list of schools. You can see which ones the contact has "opted in" to share information with.

3. To collaborate, select the contact name on the left of the document or list to open the collaboration area.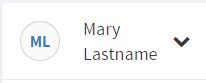 2. Any previous comments are shown. Type a new comment in the field provided.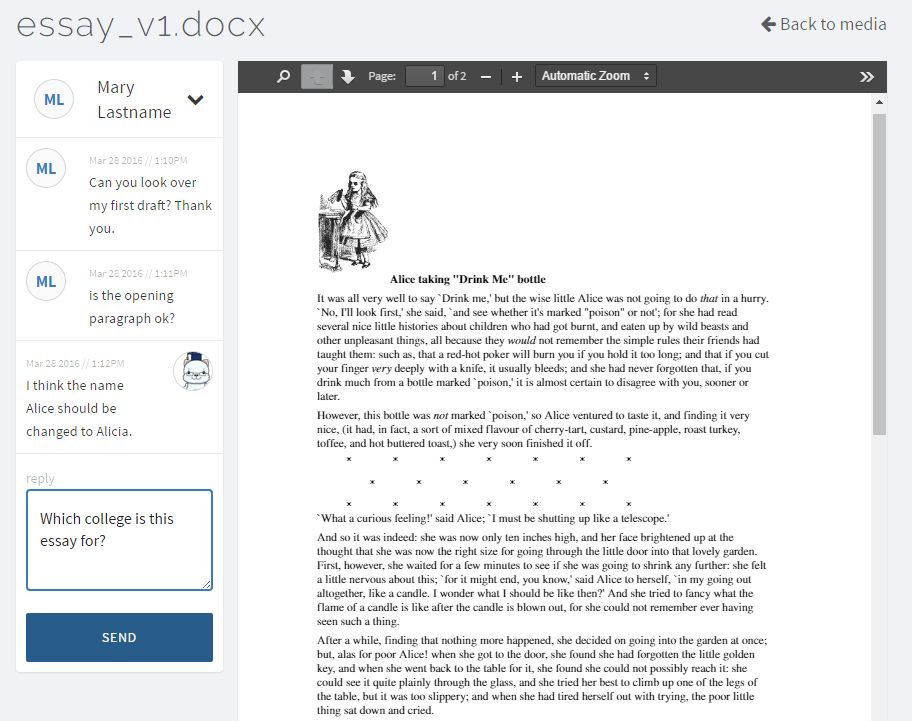 3. Click or tap Send. Your comment will be seen by that contact when viewing this shared document.
4. If the contact replies, their comment(s) will be shown there as well.