This section allows you to include your scores for common English language proficiency tests, including:
TOEFL iBT is the standard TOEFL Exam. If you need to enter TOEFL Essentials score, please select Other in the Exam Type dropdown.
Answer Yes to the question "Have you taken the Duolingo, TOEFL, IELTS, or other English proficiency exams?," enter the exam type and the scores in the fields that follow.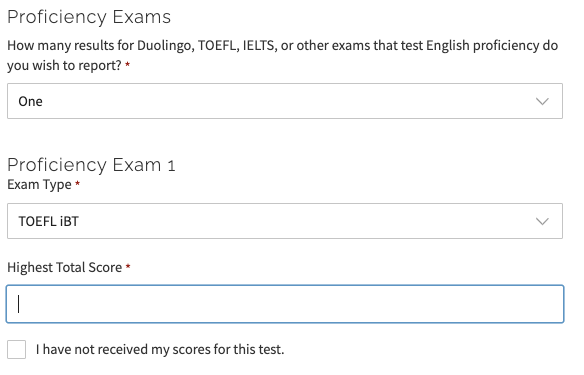 If you are planning to take a future English proficiency exam, you can enter it at the bottom of the page.