Early Decision is an option offered by some colleges. The college commits to giving you the admission decision earlier than they inform other applicants. If you select Early Decision, you are committing to attending the college if you are accepted.
You can only apply for Early Decision at a single school. Because you are committing to attend if accepted, you can't apply to multiple schools for Early Decision.
Often the early decision deadline is earlier than the general deadline for all applicants. If you choose early decision, be sure to consider the deadline and get your application in on time.
To apply for an early decision:
1. On the Choose Your Term page of the application, select a decision plan.
2. Select "Early Decision" from the drop-down list.

3. Follow the instructions that appear after you select Early Decision. If you need your StandOut Admissions Network Account ID, see Locate my Account ID for information on how to find it. Most colleges require that you print a PDF file of an Early Decision form, but the signatures required on the form vary from college to college.
4. Print the Early Decision form (attached to this article). Get the required signatures, and create a digital version to upload.
After getting the signatures, you can scan the form, or take a photograph of it with a camera or phone.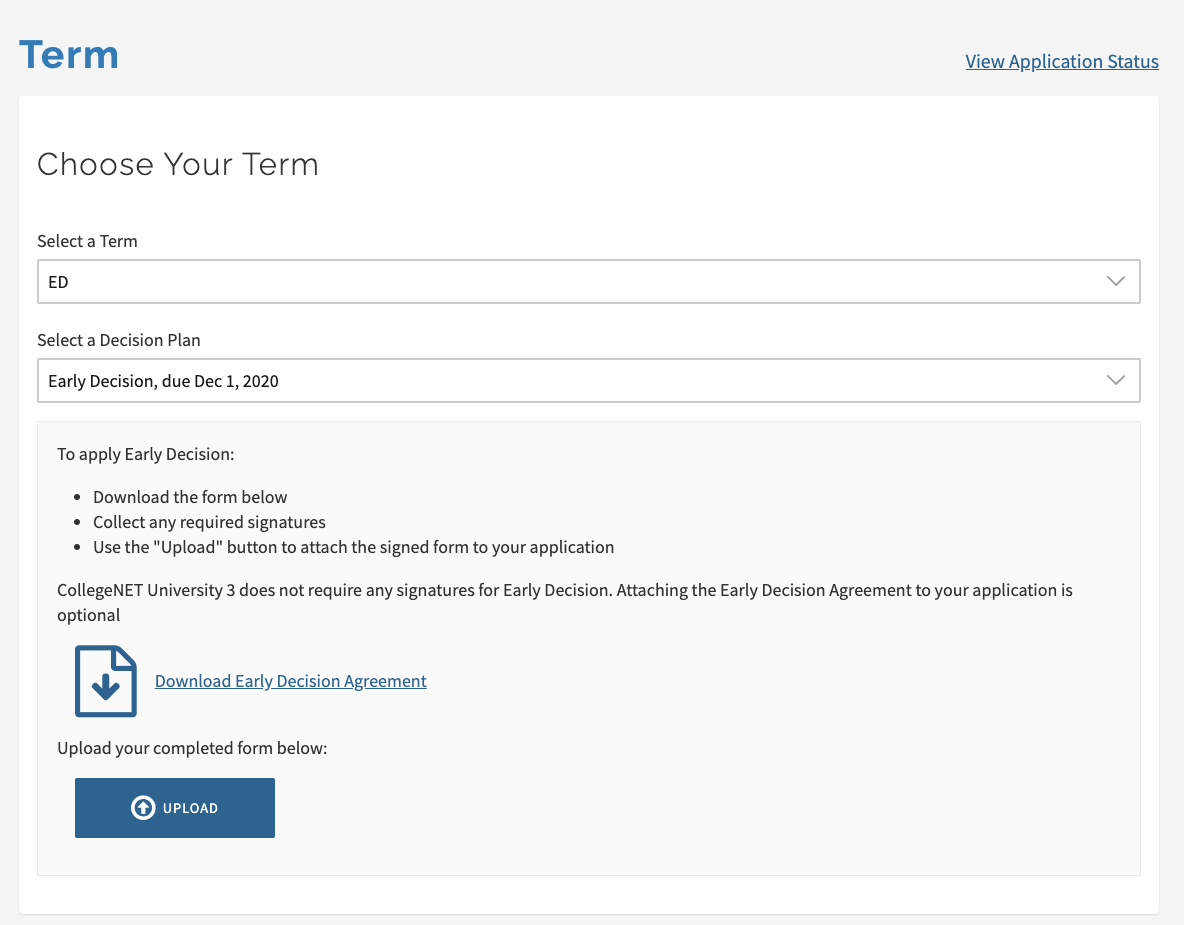 5. Click or tap Upload. Select the file on your hard drive, and click or tap Open to attach it to the application.
Colleges will not process your application as Early Decision until you have uploaded a signed form. If you want to apply for Early Decision, we recommend getting this form signed and uploading it early in your application process.