The StandOut Admissions Network system can send email messages (for example, that someone has commented on a shared document). You can decide how often to receive emails, and which events will trigger an email. To manage your email preferences:
1. Select your user menu in the upper right.
2. Select Account Settings.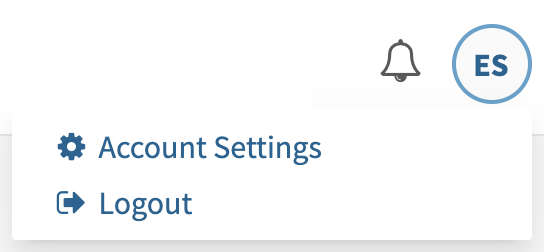 3. Choose your preference for how often you receive email notifications, and for which events.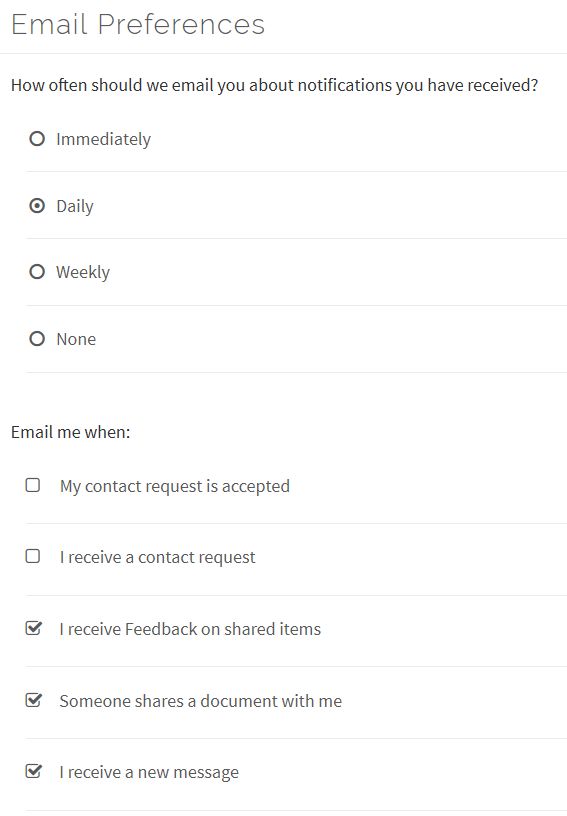 4. Your preferences are saved immediately. You can change them again at any time.