Once you have added a document to your locker, such as a transcript or essay, it is available for you to attach the file to a college application.
To attach a file to your application:
1. Navigate to the Uploads page of a college application to see what uploads a college requires, or are optional. Click or tap the question mark (

) to see what file types are allowed for that attachment.

2. Click or tap the Attach From your locker or device button.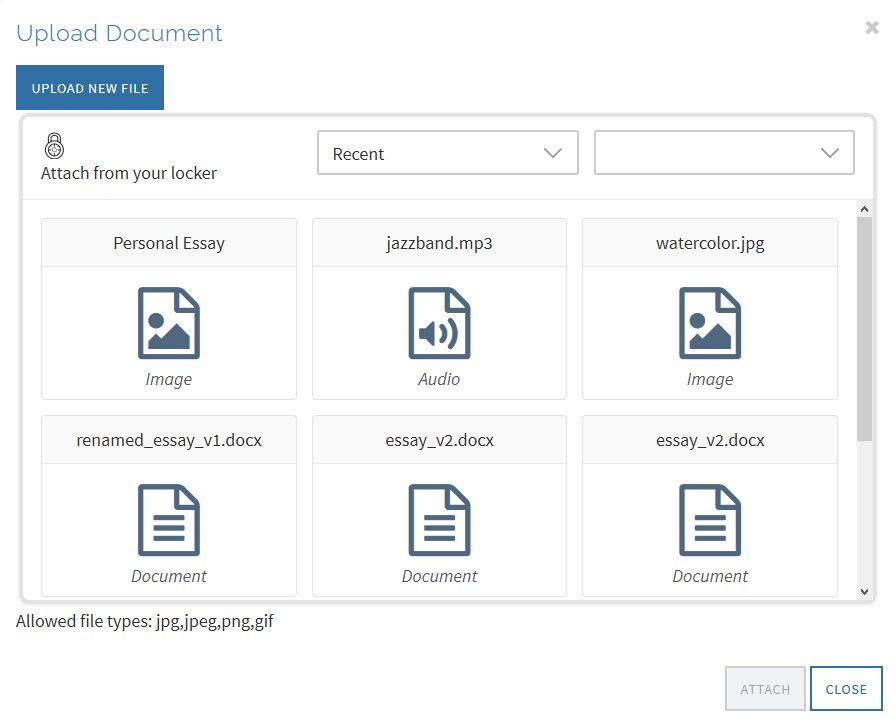 3. All the files in your locker are shown. Use the Recent/Alphabetical drop-down to choose the order in which your files are displayed.

3. (Optional) Select a file type from the drop-down list to view only your locker files of that type.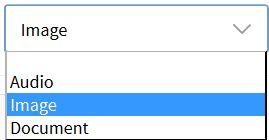 The allowed file types for the upload are always displayed below the list of available files.
4. To attach a file from your locker, select it from the files shown. Select the file and click or tap Attach.
5. If the file is not already in your locker, click or tap Upload New File (

) and browse to select the file from your hard drive.
When you attach a document to an application by uploading it from your computer or device, a copy is saved automatically in your locker. If you need that file again, you can attach it from your Locker.
6. Once you've uploaded one or more attachments to your application, click or tap Continue.
To change or remove an attached file:
1. Click or tap the expandable item menu (three dots).
2. Select either
Remove File to remove the file from the Uploads page of your application.
Change File to attach another file to replace this file with the selected one.
3. Click or tap Confirm.